Seeing COVID through a New Lens
---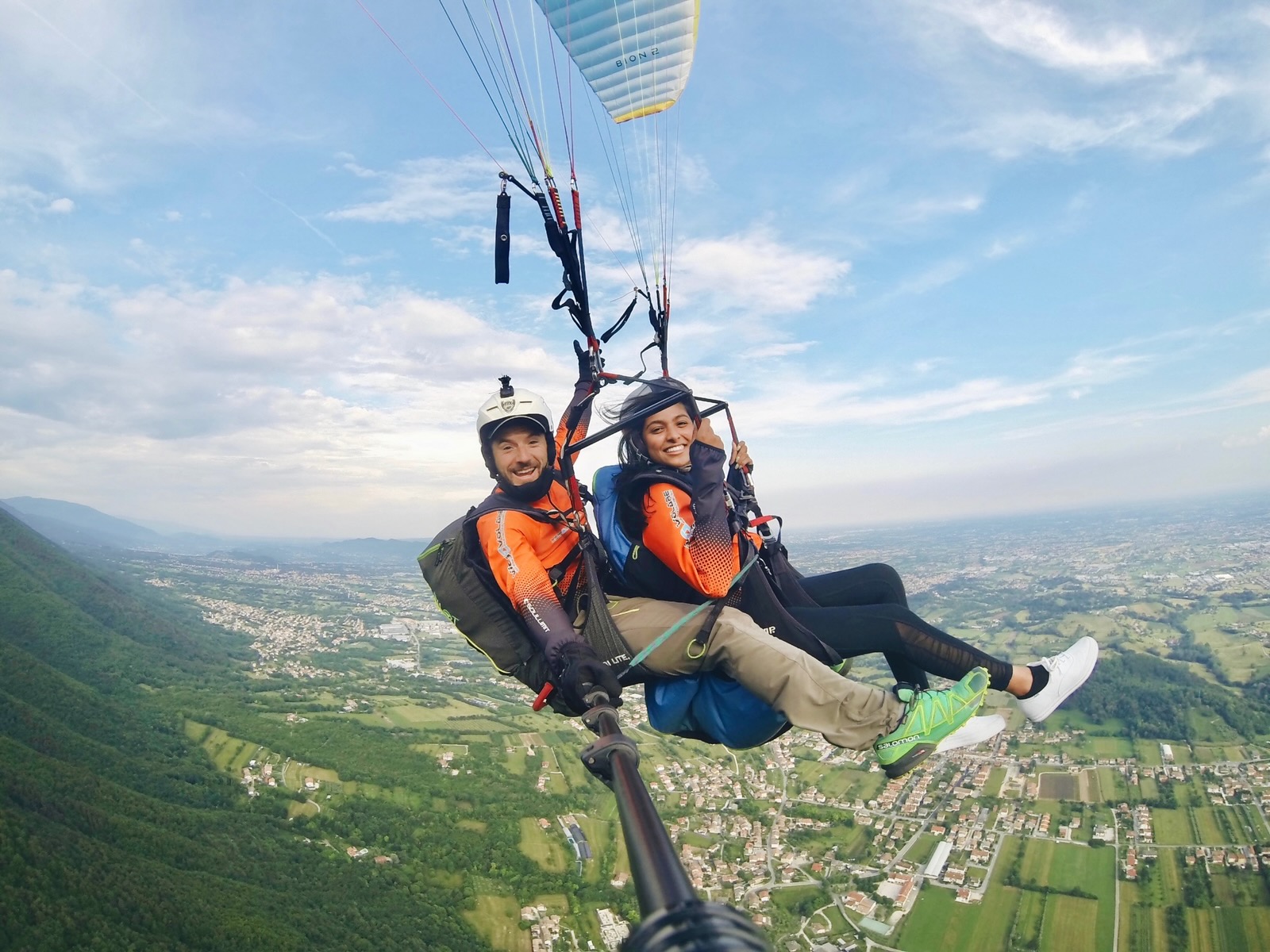 Along with packing lists, visa applications, and plane tickets, University of Kansas students who studied abroad during the coronavirus pandemic found that monitoring the COVID-19 context in their host countries became an essential part of their travel preparations. But rather than viewing the COVID-19 pandemic as an obstacle to their international education plans, study abroad participants recognized a unique opportunity to see COVID and COVID response through a different cultural lens. 
Anna Wiksten, a University of Kansas junior studying strategic communications, interned in London during the summer of 2021.  Despite being physically in London for the summer term, COVID mitigation measures required Wiksten to work remotely at her internship with a tech startup company. Before Wiksten left for England, she was worried about living in a large, heavily populated city during an ongoing pandemic. However, once she arrived and got acquainted with public safety measures, she felt reassured. 
"I knew I was vaccinated and I was aware of the Delta variant, but I also knew that I was being safe with wearing my mask, hand sanitizing, trying to keep my distance and stuff like that," Wiksten said. 
Wiksten said that despite her internship being remote, she still gained valuable work experience and made the most of her time abroad. 
"I really enjoyed my time abroad. The girl that I worked with at the same internship, we became really close and are still really good friends," Wiksten said. "Just getting the experience and being able to tell people that I studied abroad during COVID is a really unique thing to be able to say."
Senior Grace Centeno, who studies strategic communications and creative writing at KU, spent the spring 2021 semester studying design in Trier, Germany.
Pandemic restrictions in Germany are set at the regional level and depend on each region's individual COVID metrics. When Centeno arrived in Trier, strict restrictions were in place. For example, only two households were allowed to gather at once, and the maximum number of people who could be together was five. However as her semester continued, restrictions relaxed and she was able to do many more things, like eat inside at a restaurant, travel, and visit cultural sites, as long as she had a negative COVID test. 
When Centeno studied abroad, she found that while vaccines were becoming widely available in the U.S., the rollout process in Europe slower.
"It was a big conversation topic with all of the exchange students that I made friends with — I was lucky enough to get the vaccine before I went on my trip, and for most of my friends, I was the first person they knew who had the vaccine," Centeno said. 
While they were abroad, many students discovered that governmental and individual responses to COVID-19 were closely aligned with the culture of the host country and generally less politicized than they became in the U.S. 
"People very much were just like, 'This is a health and safety matter for our country,' and no one was viewing it in any other light than that," Centeno said. "People definitely were frustrated…because it was going on for so long, but it wasn't the government's fault." 
Centeno said she did not see the same disagreements over mobility restrictions, masks and vaccines that she had seen in the U.S. 
"It is kind of a German stereotype to be a rule follower and on top of things and just very correct about things all the time, and so I think they were just like, 'Okay, these are the rules, and we're going to follow them,'" Centeno said. 
Centeno attributes this difference to more awareness for public health in Europe. She also found Europe had a more collectivist culture that was less focused on individuals.
"I had one German explain to me that, in general, Europeans are a lot more considerate about these things than Americans are — just, you know, being mindful, not just of your own health, but other people's," Centeno said. 
KU senior Janki Desai, who studies marketing and international business, studied abroad in Paderno del Grappa, Italy through the CIMBA program during the summer of 2021. In Italy, Desai saw a similar lack of polarization about the COVID restrictions in place. 
"It's not a political mindset, it's a mindset of 'We have to do it, our health depends on this,'" Desai said. 
Because Italy was heavily affected by COVID at the beginning of the pandemic, Desai felt people were very willing to follow the public health guidelines. 
"Even a year later, they were just super strict," Desai said. "You cannot go anywhere without a mask on. Italy experienced the ramifications of the pandemic firsthand, and people wanted to do whatever they could to keep their community safe."
Like Germany, there were different restrictions in Italy depending on where Desai went. Before she left the U.S., Desai was worried that she wouldn't be able to travel to different parts of Italy, but as restrictions eased, she was able to travel without the usual crowds of tourists. 
"I was in a museum in Florence to see Michelangelo's statue of David, and I was in there alone," Desai said. "There was no one else, it was just me and my friends." 
In England, Wiksten said people seemed more likely to listen to the government about pandemic restrictions because the healthcare system is centralized. In the U.S., people are receiving information from multiple sources, and might have a harder time knowing where to go for reliable information. 
"It's coming from one place [in England] and so it's like they can decide if they want to listen to it or not, just like we can here, but it's maybe easier coming from one source," Wiksten said. 
While monitoring changing COVID-19 restrictions added another variable for students to juggle while abroad, seeing the pandemic from a new perspective was an eye-opening experience for students. 
"It was a really cool experience to literally directly compare how Germany dealt with COIVD-19 versus how we dealt with it," Centeno said. "It was honestly just really kind of beautiful to watch Germany heal. Because I feel like I got to watch that happen here, and then to see it happen there — I think that that was definitely a highlight of the experience."