Scholarships Enable Student to Study Abroad Three Times
---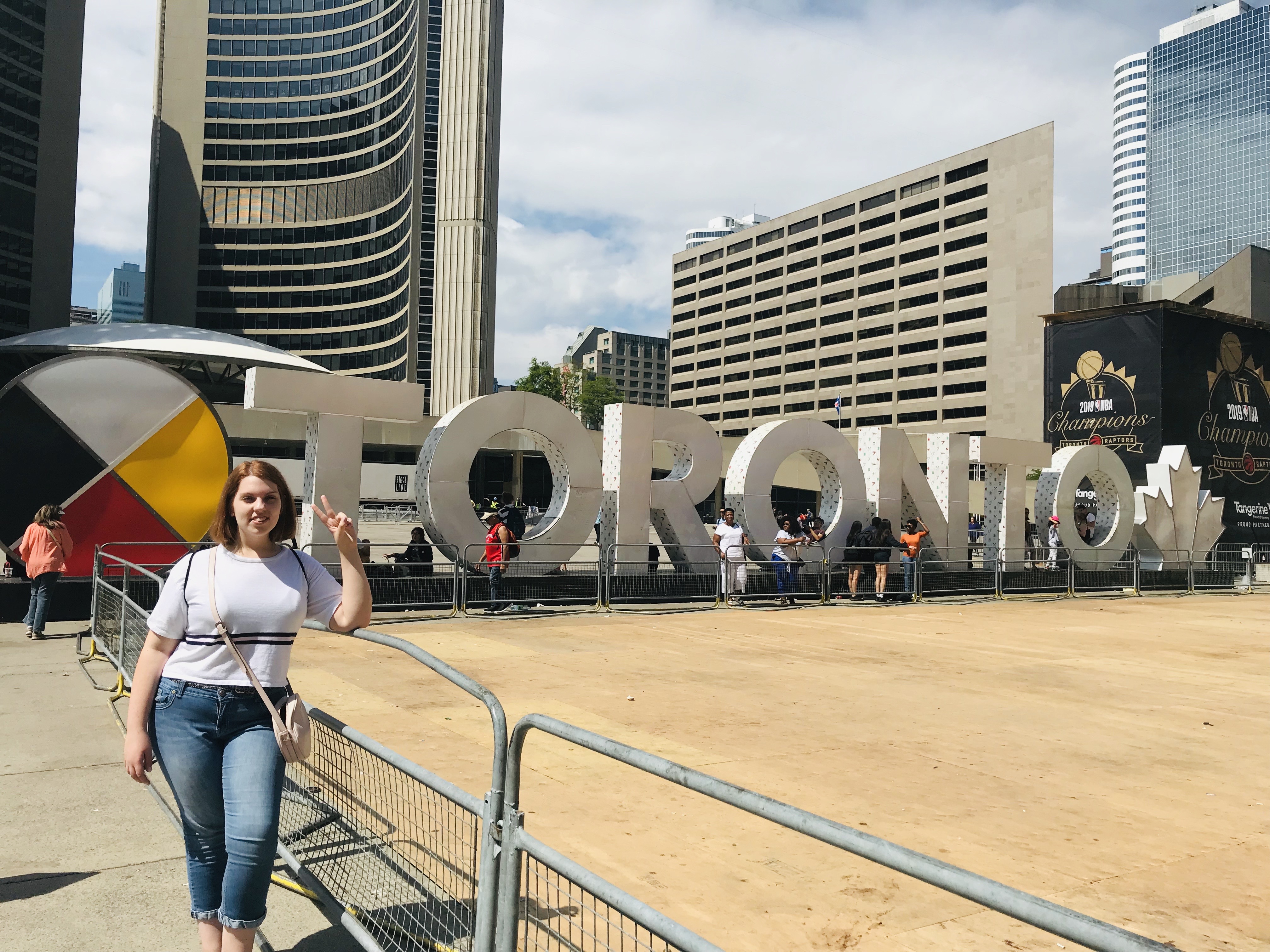 Access to international education for all KU students is a priority for Study Abroad & Global Engagement.  Each year, through the generous support of donors and friends, SAGE offers more than $200,000 in student scholarships. Access to funding is critical as 75% of study abroad participants utilize some form of financial aid or scholarships in any given application cycle. 
Shannon Kirkman, a senior at KU, attributes her ability to study abroad multiple times to the funding she received for each of her education abroad experiences. Kirkman participated in her first study abroad program in Berlin, Germany the summer after her freshman year, taking courses in history to apply toward her minor. She then pursued an eight-week internship in Toronto, Canada during the summer of 2019, followed by a full semester of environmental studies coursework in Freiburg, Germany in the fall of 2019. 
"There were more opportunities for me to apply for grants and scholarships for study abroad than there were for just staying in Kansas," said Kirkman. "For my two summer programs in Berlin and Toronto I received summer Pell Grants, as well as the GAIN Travel Grant to cover my airfare. I also received the $10,000 Collins Study Abroad Scholarship for my semester in Freiburg."
Kirkman is planning to graduate in December 2020 with a degree in environmental studies and a minor in history. Her decision to study abroad in Germany was influenced by her interest in the language, as well as the country being globally-renowned for its environmental movements and sustainability practices. During her internship in Canada, Kirkman was able to gain unique professional experience by script writing for an educational game that teaches families about climate change and how to reduce their carbon footprint. Kirkman says her study abroad experiences reaffirmed the career path she wants to pursue and also provided her with invaluable opportunities to grow her professional network.
Kirkman currently works as a peer advisor in the Study Abroad office. In this role she helps students select programs and prepare for a new and exciting chapter in their lives. As a low-income student who is highly involved with TRIO SES & STEM, Kirkman understands the value of providing a supportive space for students seeking advising opportunities.
"Having a community of other low-income students and staff who understand your struggles helps encourage you", said Kirkman. "Students shouldn't be worried about being turned away if they have big ambitions. They need a supportive environment with people who will work with them to reach their goals."
Kirkman believes that each of her study abroad programs provided her with new knowledge and helped her achieve a more well-rounded education while at KU.  As a result, she is passionate about helping other students have similar life changing experiences. Kirkman says her biggest advice for other low-income students who are considering education abroad is to do their research as early as possible and take advantage of financial aid and scholarship advising services available through Study Abroad & Global Engagement.
"Students considering going abroad should talk to their academic and financial aid advisors early on to make studying abroad once - or multiple times – possible."