Study Abroad Returns Despite Continued Presence of COVID-19
---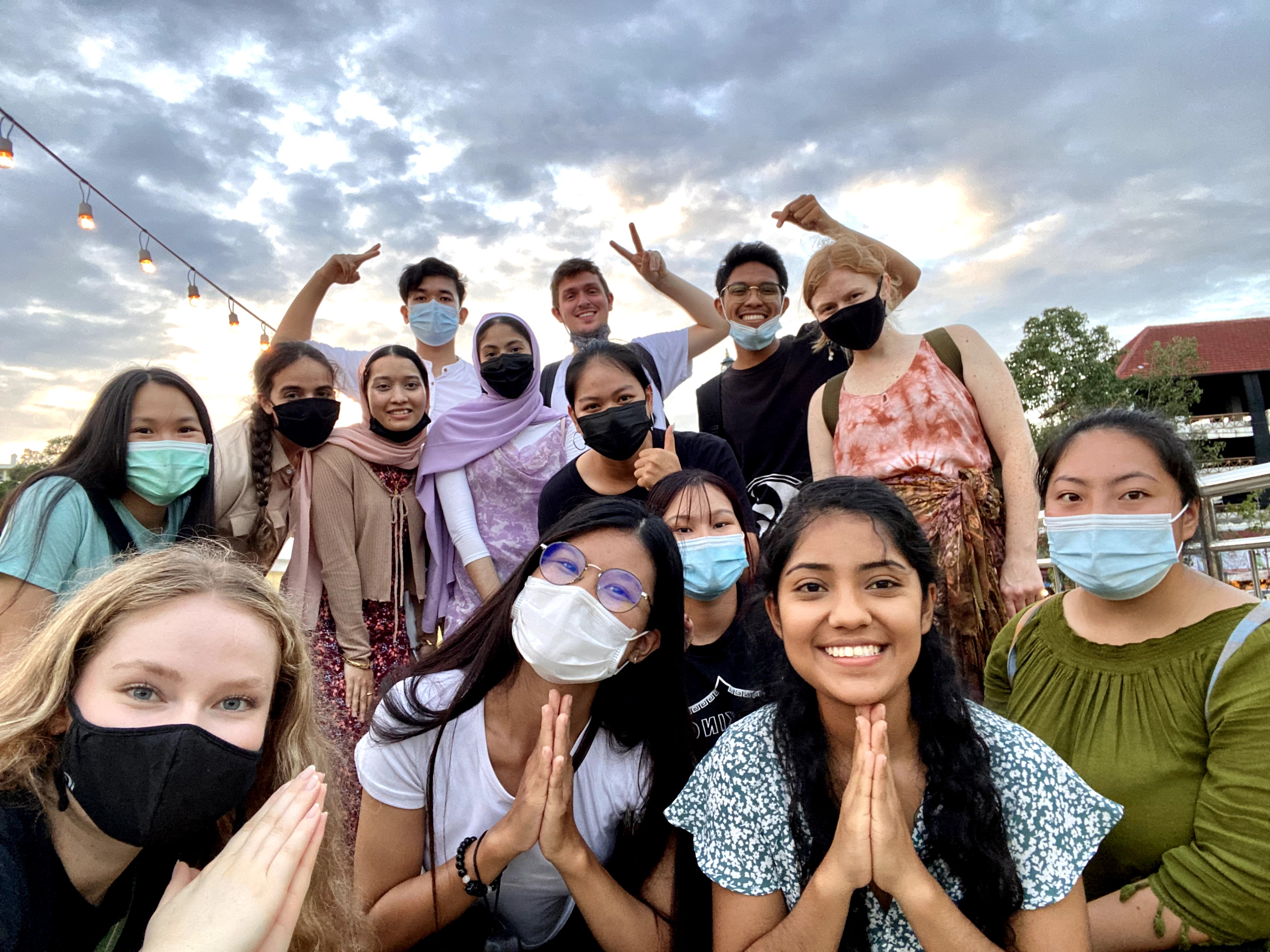 In December 2020, following nine months of suspended international travel activities, Study Abroad & Global Engagement staff were diligently preparing eighteen University of Kansas students for a spring semester abroad in one of just seven foreign countries.  Now, one year later and despite an international travel context which remains highly fluid and dynamic, SAGE staff are supporting 196 KU undergraduate students as they prepare for winter break and spring study abroad programs in 18 countries.  Resuming international travel in the midst of a constantly changing pandemic was not without challenges, but 2021 demonstrated that education abroad during COVID-19 is possible and remains a transformational learning experience for students.  
At KU, the decision to permit a limited number of study abroad opportunities in spring 2021 and subsequent terms followed an extensive assessment of the pandemic context in program locations as well as the development of effective pandemic protocols to support student safety on-site.  Alongside university leadership and international partners, SAGE staff prepared detailed, location-specific information on international travel restrictions, public health conditions and capacities, host institution preparedness, academic contingency planning, and emergency services and response for each destination. To ensure institutional decision-making was transparent and families had the resources necessary to make informed decisions on program participation, SAGE launched COVID-specific student/parent advising materials, orientation sessions, and pre-departure programming.
In total, 186 students successfully studied abroad during the spring, summer and fall 2021 terms, with fall semester enrollment in education abroad programs achieving approximately 40% of pre-pandemic levels (up from 8.5% in spring 2021).  The growth in student participation rates over the course of the calendar year reflects positive environmental changes – such as the development and availability of effective vaccines and the opening of foreign borders to U.S. students – as well as strong and persistent student interest in global education as an integral component of their undergraduate degree.  With nearly 200 students preparing to study abroad this spring, SAGE is optimistic that this trend will continue into 2022.
Although study abroad opportunities are back up and running in many locations, COVID-19 will continue to impact program operations for the foreseeable future, necessitating both an institutional and an individual focus on pandemic guidelines and protocols.  As spring participants prepare for program departures, SAGE continues to stress the importance of COVID prevention measures for travelers, including vaccinations and booster shots; mask wearing, social distancing, and testing; utilization of health passes in countries currently requiring these; and making wise decisions abroad that balance students' desires for maximum immersion experiences with protecting their personal health.  
While everyone longs for a pandemic-free world, the past year has proven that study abroad and COVID-19 can coexist. Despite the pandemic, students continue to pursue safe, substantive and meaningful education abroad experiences.